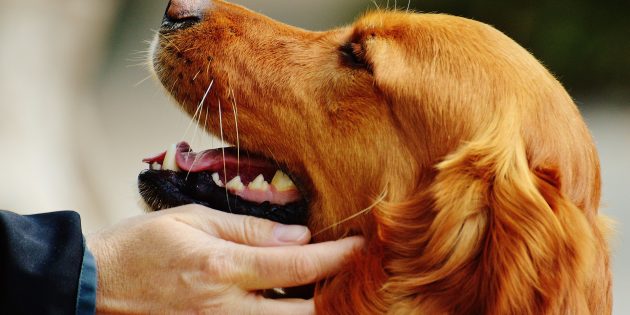 Proper feeding is one of the most important factors when caring for your dogs, they need the right amount of vitamins and nutrients to stay healthy and active.
But while certain types of foods give them the required vitamins and nutrients, we should not overlook the benefits and values of giving them dog treats.
In this article, we'll look at why you should give your dog treats, some tasty treat recipes for your furry friend, and why choosing the right healthy chew for your dog is important.
Why You Should Give Your Dog Treats
Dogs need constant love and attention, and one way to show them that they are being appreciated and loved is by giving them delicious dog treats.
Because dog treats taste much better than regular dog food, giving your dog tasty dog treats as a reward every time he does something good will make him remember the good deed and encourage him to do it again.
Dog treats are also a good tool when training your dog.  For them, nothing else says they are doing a great job than a pat on the head, praise, and dog treats to go along with it.
Giving them dog treats during training also encourages them to work harder.  Providing dog treats during training will also make the experience more fun and enjoyable.
Dog Treat Recipes
Please find below 5 tasty dog treat recipes you can make for your furry friend!
1. Cheesy Dog Biscuits
Ingredients:
1 1/2 cups whole wheat flour
1 1/4 cups grated cheddar cheese
1/4 pound margarine - corn oil
1 clove garlic - crushed
1 pinch salt
1/4 cup milk - or as needed
Method:
Grate the cheese into a bowl and let stand until it reaches room temperature. Cream the cheese with the softened margarine, garlic, salt and flour.
Add enough milk to form into a ball.
Chill for 1/2 hour. Roll onto floured board. Cut into shapes and bake at 375 degrees for 15 minutes or until slightly brown, and firm.
Makes 2 to 3 dozen, depending on size.
2. Beef Twists
Ingredients:
3 1/2 cups flour, all-purpose
1 cup cornmeal
1 package unflavored gelatin
1/4 cup milk
1 egg
1/4 cup corn oil
1 jar baby food, meat, beef, strained
1 beef bouillon cube
3/4 cup boiling water -- or beef stock
Method:
Dissolve bouillon cube in water. Sift dry ingredients in large bowl. Add milk, egg, oil, beef and beef bouillon. Stir until well mixed.
Roll out on a floured surface to 1/4 inch thickness. Cut in 1/4 inch by 3 inch strips, twisting each stick 3 turns before placing on cookie sheet.
Bake 35-40 minutes at 400 degrees. Store in refrigerator.
3. Dog Pooch Munchies
Ingredients:
3 cups whole wheat flour
1 teaspoon garlic salt
1/2 cup soft bacon fat
1 cup shredded cheese
1 egg -- beaten slightly
1 cup milk
Method:
Preheat oven to 400 F. degrees.
Place flour and garlic salt in a large bowl. Stir in bacon fat. Add cheese and egg. Gradually add enough milk to form a dough. Knead dough and roll out to about 1 inch thick.
Use dog bone cookie cutter to cut out dough. Place on greased cookie sheet. Bake about 12 minutes, until they start to brown. Cool and serve.
4. Cheese Nuggets
Ingredients:
1 cup oatmeal -- uncooked
1 1/2 cups hot water - or meat juices
4 oz grated cheese -- one cup
1 egg -- beaten
1 cup wheat germ
1/4 cup margarine
1/2 cup powdered milk
1/4 teaspoon salt
1 cup cornmeal
3 cups whole wheat flour
Method:
In large bowl pour hot water over oatmeal and margarine: let stand for 5 minutes. Stir in powdered milk, grated cheese, salt and egg. Add cornmeal and wheat germ. Mix well. Add flour, 1/3 cup at a time, mixing well after each addition.
Knead 3 or 4 minutes, adding more flour if necessary to make a very stiff dough, pat or roll dough to 1/2 inch thickness.
Cut into bone shaped biscuits and place on a greased baking sheet.
Bake for 1 hour at 300 degrees. Turn off heat and leave in oven for 1 1/2 hours or longer.
Makes approximately 2 1/4 pounds.
5. Champion Cheese & Veggies Chews
Ingredients:
1/2 cup grated cheese - room temp.
3 tablespoons vegetable oil
3 teaspoons applesauce
1/2 cup vegetables - what ever you like
1 clove garlic - crushed
1 cup whole wheat flour
Non-fat milk
Method:
Mix cheese, oil and applesauce together. Add veggies, garlic, and flour. Combine thoroughly.
Add just enough milk to help form a ball. Cover and chill for one hour.
Roll onto a floured surface and cut into shapes.
Bake in a preheated 375 degree oven for 15 minutes or until golden brown. Let cool.
Choosing The Right Chew For Your Dog
Chews are a very popular treat, therefore, to ensure the good health of your dog, you always want to be sure that you are choosing chews that:
Come from a trusted source
Have some nutritional value
Have added health benefits
Your dog likes them!
Choosing a trusted source is very important. There was a scare a few years ago with contaminated dog treats that were making dogs sick. Using a trusted source can eliminate the concern about the safety of the treats on offer.
You also want to make sure that you are choosing treats (as you would choose snacks for children) that bring some nutritional value to the table. Empty calories may taste good but over the long term they can cause health problems.
Finest For Pets Supplements
After many years as a pharmacist, I decided to dedicate my knowledge to helping pets. I named my company Finest For Pets because I use my insider knowledge to source the best ingredients for our supplements – we have one quality – the Finest! You get 30 years of pharmacy expertise in every bottle.
Our goal at Finest For Pets is to naturally treat the underlying cause of joint pain with healthy supplements, rather than hide the symptoms with long-term pain medication. We've helped thousands of pets to live healthier and happier lives – imagine how good that feels!
Check out my professional advice and recommendations in the following article 'Arthritis and Joint Pain Treatment For Dogs: Glucosamine Supplements'.
Introducing Finest For Pets Chews
In this day and age, consumers are more conscious about what they feed their pets rather than what they feed themselves.
Our chews use no water, which can produce mold, and no heat, which can change the integrity, viability and structure of the food.
Our chews are also free of corn, wheat, sugars, salts, excipients, binding or gumming agents and artificial colors, making them safer and healthier.
Every single product we produce goes through a full micro analysis test, performed by an independent, third party lab, testing for toxins. This extensive process enables us to make the most highly functional and palatable dog products, assuring every chew that leaves our facility is of the highest quality.
The benefits:
No heat process-integrity of active ingredients maintained
No added sugar
No added water
No artificial flavors or preservatives
We are therefore very proud to announce, the latest addition to the Finest For Pets range in the way of healthy treats;
JointRepair Chews
TummyWorks Chews
1. JointRepair Chews
Not only are JointRepair chews a tasty and nutritional treat, they are also specially formulated to help relieve stiffness and sooth joint discomfort, found in dogs with arthritis or suffer from joint pain.
Many customers report remarkable improvements in mobility within days of using JointRepair chews.
What Are The Health Benefits of Using JointRepair Chews?
So what are the health benefits of using JointRepair Chews?
Let's look at 5 of the top benefits:
Eases stiffness
Promotes mobility
Safer than painkillers
Soothes joint discomfort
9 naturally powerful actives
To find out more about our JointRepair Chews, please visit the link below:
Finest For Pets JointRepair Chews
2. TummyWorks Chews
TummyWorks chews  helps your dogs tummy to work as it should by relieving many common tummy troubles.
Additionally, they help to optimize digestive health by extracting more energy and nutrients from your dog's food, improving health and happiness.
What Are The Health Benefits of Using TummyWorks Chews?
So what are the health benefits of using TummyWorks Chews?
Let's look at 5 of the top benefits:
Relieves diarrhea and gas
Relieves yeast infections
Relieves bloating and constipation
Relieves bad breath
Relieves scratching
To find out more about our TummyWorks Chews, please visit the link below:
Finest For Pets TummyWorks Chews
Remember, giving your furry friend treats is very beneficial for several reasons, but make sure they are healthy, have nutritional value, and most of all, come from a trusted source.